Presenters
---
Johannes Schuster
Johannes Schuster was a co-founder, the first class teacher and  longstanding Administrator of the Little Yarra Steiner School (www.lyss.vic.edu.au) His vision was the creation of an inspiring, spiritually based educational/cultural centre in the Yarra Valley, outer Melbourne. Out of this vision he designed and project managed the school's buildings during the first two decades of its establishment phase.  He witnessed the school's growth from a handful of children to a full Kindergarten to Class 12 School of over300 students.
Johannes has been actively involved with Anthroposophy for over 30 years. He currently works as a Biosculptural-Architectural Consultant and adult education tutor. His special interest has been the study of etheric forces and how these become the mediating link between spirit and matter. This has been the basis of his interest and involvement with art and architecture.
Sue Schuster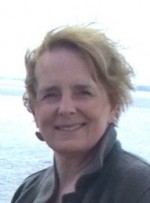 Sue Schuster is an Art teacher with extensive experience in both mainstream and Steiner Education, from primary through to senior secondary levels. She has also been active in Adult Education and Steiner Teacher Training programs in Australia and overseas.
As part of the Australian Steiner Curriculum Framework (ASCF) recognized by the Australian Government (ACARA) she documented the Primary and Secondary School Waldorf Art Curriculum on behalf of Steiner Education Australia (SEA), the association/peak body, which represents the various member and associate member schools throughout Australia.
Sue's involvement with Anthroposophy and art for over 30 years and her training with a Chinese Qigong Master in Melbourne for over 20 years, has given her a unique perspective on working with energy awareness and life forces.
Sue and Johannes
Both Johannes and Sue's longstanding professional interest has been the exploration of etheric forces and nature's Language of Form. This lies at the heart of Johannes' involvement with Architecture and for Sue it has been the inspiring source behind her teaching and personal art practice.
 Sue and Johannes live in the scenic Yarra Valley near Melbourne, Australia. They have three adult sons and three grandchildren on two different continents.