Presenters
---
Johannes Schuster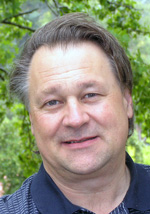 Johannes Schuster was a co-founder, the first class teacher and a longstanding Administrator of the Little Yarra Steiner School (www.lyss.vic.edu.au) His vision was the creation of an inspiring, spiritually based educational/cultural centre in the Yarra Valley, outer Melbourne. Out of this vision he designed and project managed the school's buildings during the first two decades of its establishment phase.  He witnessed the school's growth from a handful of children to a full Kindergarten to Class 12 School of over300 students.
Johannes has been actively involved with Anthroposophy for over 30 years. He currently works as a Biosculptural-Architectural Consultant and adult education tutor. His special interest has been the study of etheric forces and how these become the mediating link between physical form and the underlying spiritual realities that seek to manifest on a physical plane. This has been the basis of his interest and involvement with art and architecture. The above course has grown out of this research and also forms part of two book projects planned for future publication.
Sue Schuster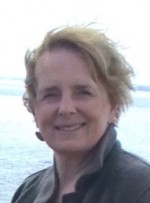 Sue Schuster  currently teaches as a Steiner Adult Education  Art tutor as well as doing curriculum research for Steiner Education Australia in the area of Visual Arts.  She has over 3 decades of art teaching experience both in mainstream and Steiner Education at all levels: Secondary Art, Class Teaching and Steiner Teacher Training in Australia and S.E. Asia. She was one of the founding Directors of the Little Yarra Steiner School.
Sue has been involved with Anthroposophy for over 30 years as well as training under a Chinese Qigong Master in Melbourne for the last 20, giving her a unique perspective on working with energy awareness and life forces.
Sue and Johannes
Both Sue and Johannes have had a longstanding interest in the formative signatures of etheric forces, which goes back to the early days of Steiner Education in Melbourne, when they both attended Alex Podolinsky's clay modelling classes in the late 70s.
Alex is the founder of the Melbourne Rudolf Steiner School and is best known for his significant contribution to Biodynamic farming practices all around Australia. He also had much to say about etheric forces, which planted the seed that now, over 3 decades later, has been able to mature into a three year part time course.
Johannes has begun offering this course under different headings since 2011.  From 2014, with Sue's participation, the practical hands on format of the course has been able to significantly expand to what is hoped will be a good balance between esoteric study, Goethean observation and artistic practice.
Click here for testimonials from previous students of the course